PaddleFit Cetification

It Starts With CORE
The definition of core: an essential and foundational part; a basic, essential enduring part. That definition is what PaddleFit Core represents: the essential and foundational elements of the PaddleFit coaching system. Our certification model will reflect our commitment to being the best and providing an outstanding educational experience for our incoming coaches. Core is a comprehensive 1-day course paired with an online learning module and is setting the standard for SUP education and creating an atmosphere and educational model to produce the best coaches.
PaddleFit CORE summary: 
Online Learning Module:
Accessible 24 hours a day / 7 days a week

Learn at your own pace

Unlimited replay of teaching videos

Digital manual

Complete the exam in the comfort of your own home

One less travel day for the certification

Refresh your learning after the certification

Stay current as we will update the online manual and videos
On Water Practical: Spend all day (8am to 6pm) on the water improving your paddling skills as well as expanding your coaching tool box. Included in the practical is a comprehensive skill assessment so that we can identify and focus attention on the areas that you can improve. Also included are practical teaching sessions so that you can experience real world situations to become the best coach you can be. 
What classes will I be able to teach after I am Core certified?
Water safety fundamentals (Good for all skill levels)

Intro to SUP (Beginner class)

SUP Demo (A great way to increase your network)

Intro to SUP Technique (Fundamentals of proper technique)

Intro to SUP Fitness (Our trademark PaddleFit class)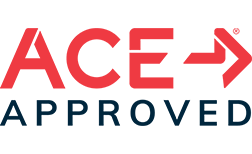 CORE Topics:
Introduction to PaddleFit coaching system

Comprehensive water safety and rescue

Coaching philosophy

Industry knowledge

SUP fundamentals

Group dynamics

Foundational SUP fitness concepts

Extensive written exam

Skill practical exam
Cost: $449 USD
Early sign up pricing: $399 USD Pricing ends 60 days out from each certification. 
Prerequisites:
Intermediate paddling skills or better (paddle straight, control the board, comfortable in varying conditions.)

Complete pre-course safety worksheet that is included in registration

Effective communicator able to lead small groups

We will teach you the rest
Registration link:
https://paddlefit.member365.com/public/event/details/9f481f53df25f6799c366d07ff200ab0c7e710aa/1